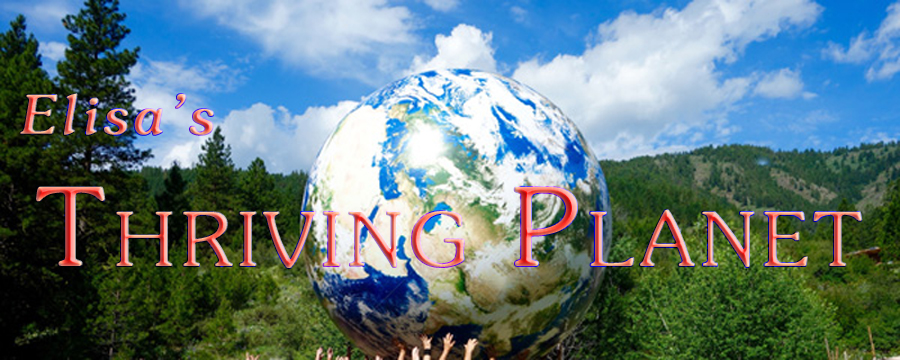 Counseling
I've worked with Elisa Novick for over ten years, on an individual basis, and in groups, and am deeply moved by her gifts as an interpreter and healer. Her beautiful and subtle ability to awaken our atrophied intuitive senses, begins a healing that is fundamentally life-changing. Time and again I have experienced and observed her accurately naming physical, spiritual, and emotional "dis-ease," and then drawing on her myriad skills to penetrate, re-store, re-tune, and invite health and joy. In a culture that is in great need of integrating our ancient wisdom with modern medicine, Elisa's work is central. Elisa offers a path to deep, full, compassionate, joyous, creative living; her work is powerful and groundbreaking.
Normi N., actor, playwright, director
---
I have found Elisa Novick to be an uncommon blend of exceptional intuition, spiritual depth, and skill. After my first session with Elisa in which we worked on family karma, I experienced a profound shift—relationships with family members that had been difficult and painful for years became much lighter, and I was able to move into loving in a new way that brought forth great joy for me and for them. The difference was truly striking. I have experienced a heart healing, and have continued to do so in subsequent sessions. For those who are truly ready to let go of blocks and negative patterns, Elisa is a wonderful person to help you on your way. She is an authentic healer who brings clarity, maturity, and calm to the process of growth, and is just a lovely person to work with in every way!
Leanna J.B., writer, mother, higher educational professional
---
Elisa's healing process is clear, aligned with Spirit, and extremely powerful. She knows what she is doing and is extremely qualified at navigating and setting free the multi-dimensional places where our energy can get stuck, blocked or dampened. If you think of the human experience as a complex electrical organism, then Elisa is a master electrician who knows how to find the right frequency, the right wiring, to set you free.
Brett Bevell, Omega Institute for Holistic Studies, Reiki Master, author
---
Elisa has helped me in so many countless ways. Her insight, patience, support, kindness and compassion make speaking and working with her easy and fulfilling. Her wisdom and willingness to push me to see and understand what I had feared to in the past are invaluable. When I call her for a session, I often have a sense of what the issue is that I need to discuss or work through, or the question I need answered. After every session I walk away with so much more than that. She is a true holistic healer in the sense that she helps you deal with the cause and not the symptoms. She helps you create new patterns in your life that lead to success and happiness and rid you of unwanted stress and negativity. The beauty of her work is her ability to help you see that you've
had the gifts you need to be fulfilled all along. They live inside each and every one of us. Elisa helps peel the layers to get to the "good stuff." I am so very grateful for all that I have received from her and look forward to continuing the journey with her.
Kristen S., science teacher
---
I woke up today feeling full of light and joy… That state didn't leave me for the whole morning and I kept receiving some amazing insight and clarity on many issues — personal and global. I was aware of a kind of shift going on as I felt my whole being radiating this bliss and joy and peace back to all. I was giving it as I was receiving and I didn't feel alone in this.
At a certain moment I thought of you, Elisa… like I felt an urge to call you and do this together. But in that very second I realised that you ARE already present, that you KNOW — there was nothing more to do, no place to go, no goal to achieve — just allow it all to flow and do the Work through us.
Adriana M., architect, Amsterdam, The Netherlands
---
I wanted to thank you for the incredible support you provided during the last years in New York and the transition out to Boulder. What has become much more clear now that I have the time and support to delve a little deeper, is how much of what you worked on with us and with me was the difficult process of seeding the ideas that allowed us to get out here together. And for that I am eternally grateful.
Rob K., investment banker
---
I'm glad you're available to work and willing to do so. Our work has helped me help a lot of people over the years and I would not be nearly as effective without your core-level spiritual teachings and alignments. Internally, on what seems like the soul level because it has nothing to do with how I "feel" about you or what I "think" of your teachings, I am starting to internalize some of your more valuable transmissions to me; the information is taking and I find that I can reach new levels that you described long ago, including levels of purpose associated with working for God and renouncing the things that hurt me, one by one or at least half by half.
Also, I thank you daily for getting my ass out of the sling a few times. You are appreciated.
Eric F., investigative reporter, astrologer
---
…It came to me from Elisa Novick, a woman for whom I have boundless respect. This gives me a chance to tell you something about Elisa, and tangentially, about myself.
Elisa and I met in a therapy group over 25 years ago. It was primal therapy; those were interesting times. Elisa went on to become a powerful healer. She has a vast knowledge of alternative healing and more importantly, she is focused on/in spirit and does her work for the highest good.
About seven years ago, I asked her for help. We had a few sessions over the phone (she lives in Massachusetts, I live in Canada). My problem at the time had to do with being out in the world in an authentic way. She helped me to bypass shyness and fear so I could do my thing.
Johanna H., musician, clarinet teacher
---
Amazing! Incredible, the effectiveness of my work with you, always, very 
consistent. That's why I am still here after all these years. Because 
when I am mucked up or have insomnia or feel lost, the effect of having 
a session with you  — feeling centered, focused, like I am in my life 
purpose, being able to sleep, adjust my eating habits more 
effortlessly. I always describe this work as non-linear. What I have in my mind 
we will come at from a different angle, but it has benefits beyond the 
particular topic I have in mind.It was remarkable, the adjustment after the last two sessions.I say a lot of nice stuff about you 
behind your back:
Hey Matt, I just put two and two together and realized that my counselor/life coach person lives down the road from you in Great Barrington. She has had a huge impact on both my physical and emotional health, and on my career/life choices over the years that I have worked with her. Sometimes I have worked with her weekly, but mostly monthly, and sometimes face-to-face but often over the phone. The way she works is empowering (as opposed to dependence oriented). She is a great listener but she also has helped me find new tools and ways to frame my experience for myself that have really ended up influencing how I handle things over time. She has an incredibly impressive span of knowledge… I don't know if you're interested in that kind of stuff, but thought I'd let you know just in case since she is so close.
Karali P., Program Director, Principal, teacher
---
Your work is wonderful and has truly helped me along my path. What you do for folks and the universe is most appreciated by me!
Teri C., BMC practitioner, dancer, teacher
---
I just wanted you to know that our last session produced a big, palpable shift. My energy is high, and I am living in the world in a new way. I think it was the work around my ministry, and hearing that my prayers are effective. I've lived this whole life feeling ineffective and Not Good Enough, and that work seems to have made that evaporate. I have rearranged my living room, I'm getting rid of unnecessary stuff that's been hanging around, I feel great at work in spite of digestive issues, and it's just a hallelujah time! Which I wanted to share with you. I am so thankful for your work with me, as well as your work on the broadest scale. Thank you, thank you, thank you!
Ellen R.
---
Sweet Elisa,
It has been an honor and a joy to work with you! Thank you for assisting me on my journey. It's so wonderful to be greatly supported while I get to know myself more intimately. Love and Blessings,
Chelsea L., yoga teacher
---
The work you do is simultaneously subtle and powerful. There is both an invisible quality of things shifting unseen and a clear and palpable sense of patterns moving, releasing and dissolving. One of the most insightful moments I had during our work (and there are many) was realizing how unspoken contracts with people (people current and past) as well as thought forms, clearly manifest as symptoms of pain, discomfort and illness in the body. I literally felt as I confronted and chose to disengage with ideas or people holding me back, back pain, nausea and headache symptoms subside and leave me. This has been invaluable in my own healing and the healing work I do with others. Its a very large revelation.
Liz W., Feldenkrais Practitioner, yoga teacher
---
I walked in with issues and within the hour, you have helped me cross a bridge, transform, make a new beginning. I feel a great sense of peace and settlement in my heart.
Margaret Kyenkya, peace activist, Uganda
---
I have some really sweet flashbacks of the time and attention you gave me and my partner; totally brilliant and professionally insightful and very helpful. We had a wonderful experience breaking up with your guidance.
Bob A.
---
Elisa brings great care to everything she does. She loves being of service. Laboratory of Life gives me the opportunity to experience myself in new and yet familiar ways. It's like coming home to a way of being that is often missing from everyday life. I apply this way of being and knowing my consciousness and use of personal energy very effectively in my work as a movement therapist and bodyworker.
Cheryl L., movement therapist, photographer, minister
---
I felt a tremendous sense of peace and possibility, and a sense that my inner sight was peering around a corner or through a revolving door into a place of color and light and great energy. 
Anon.
---
"The world is clear and my world is bright." That is how I feel after a session with Elisa Novick. She blows me away with her intuition and clarity on the nuances that make up the human spirit and how we behave, learn and grow. "Energy" to some seems like such an elusive phenomenon. Elisa puts it into context that is the deeper experience that is one's life. Like a brilliant novelist, the whole story comes together and the hero or heroine is you!
Ten years ago Elisa helped me break a deep pattern that I had struggled with for a very long time. Since our work together, my world changed from being a dark, sad struggle to a joyous, loving celebration. I remember coming into my own, meeting my significant other, and suddenly having all this love and connectedness in my life. I said to Elisa, "This is so wonderful, will it ever go back?" Elisa just smiled and said, "No, you've learned this one." And that was ten happy years ago. Just recently I realized I was at the next phase; another big pattern had surfaced that was holding me back from success and harmony in my work life which in turn kept me from creating a family. I knew who I must turn to, to lead me beyond these obstacles. One session with Elisa and she gave a deeper meaning to what would support my dreams; the outside support that followed was astounding. Two sessions, and "The world is clear and my world is bright!" I can hardly wait for the third!
Thank you Elisa, you are very special!
Teri L., actor, business trainer
---
Your work, and you-ness, leaves me speechless as always. The one session I had with you was one of those times where I shifted paths. You encouraged me to make friends with my karma and lineage, to bless it and let it go, rather than be victimized by it like the others of my line. My life radically shifted because of that one session with you.
Margaret K., massage therapist
---
You are my conscious spiritual mentor and I really appreciate the work we do together.
Sara S., journalist
---
I think of you as the "Johnny Appleseed" of your profession. The depth of your character and life's work constantly renew my faith in humanity.
Kay F., social activist
---
I just wanted to let you know it was a pleasure meeting you at Cabañas Copal in Tulum. I was really struggling on my vacation and you being part of my time there really made an impact on me. I left with an amazing peace that I haven't felt in…not sure how long…not even sure if I had been to that place. I'm finding that after our session, I am more aware of my actions and why I'm feeling certain ways. Things seem much more clear, and the anxiety I had is much more controlled, even lessened. I feel that I'm not carrying as much guilt.
I know some people that have spent time with you see a change with their relationships with family. Shortly after I returned home my cousin (very close to me) passed away. I renewed relationships with my mom's side of the family — people I hadn't spoken to in years. I threw a baby shower for my brother and his fiancé had a baby, inviting several family members from both sides that I hadn't spoken to in years. The holidays this year, as well as my birthday were some of the most wonderful I can remember.
Michelle M., realtor
---
One of the greatest gifts was reconnecting with you and the ever-expanding work you do. It has been an anchor and a set of wings for me in the midst of a not-so-evident set of circumstances. THANK YOU!
I look forward to furthering my own personal push towards clarity and attunement, as well as the opportunity to be of service in your company. There is new energy seeping in under the doors. I am sure of it.
In Winged and Secure Love,
Toni S., photographer, dancer, farmer, actor, sailor, poet
---
I was just thinking about how much you helped me and how awesome you are, and I wanted to give you a big thanks!!! I really attribute a lot of my current happiness to you and the beautiful guidance you have given me. You are AWESOME AWESOME AWESOME! I am so glad that I found an amazing person like you and I am excited for our next session! Seriously… I couldn't possibly thank you enough. I am in such a good place now and it is directly related to your counseling. Just knowing that you exist and I can contact you with problems gives me great comfort! Thanks!!!!!
Mike F., musician
---
The Laboratory of Life
The Laboratory of Life is the spiritual work that lights me up the brightest at this time. I feel as if I am doing what I came to do, realizing a part of my purpose on Earth.
My own personal transformation is being achieved at warp speed, blocks from my true being are removed layer by layer. I gain insights and subtle but profound learnings for my life. My favorite part of the Labwork is when the group intention and energies create energetic geometric forms that build a matrix for new patterns of consciousness on Planet Earth.
Stanley W., Steiner teacher and artist, art glass specialist
---
The time I spent in the Laboratory of Life workshop was amazing! Elisa made us feel safe and seen. And, she used a constellation style process that went far beyond just family systems, but also touched upon the devic realm and the Divine. I felt transported through time, aware of places in time/space that had long since passed but which felt immediate and present in the room. It was powerful, liberating and truly magical! Elisa is one of the best facilitators I have ever experienced.
Brett Bevell, Staff Programs Manager, The Omega Institute for Holistic Studies, Reiki Master, author
---
I strongly encourage you to go — Elisa does some of the most amazing healing work on the planet. Every time I'm in her presence I feel divinely inspired, and I learn something new about myself and the world. I participated in several sessions, including one focusing on the victims of the tsunami and I feel profoundly changed. And if you have any individual or couples issue "that's up for you", I even more highly recommend individual counseling sessions with her. It's difficult work to describe in words — it really needs to be experienced.
Jill P., business consultant
---
I want you to know that the class last Monday was so important for me, for my husband, for both of us. It seemed pivotal. Thank you so much for a wonderful class. I've been doing the homework (relating from a place of strength) with individuals, the street full of people, the city or the world. It's been very interesting. My energy changes instantly and I have an experience I'm not used to — I feel protected and strong.
Annabel Z., antiques dealer
---
An incredible two hours during which we felt the "bubbles" — auric energies around the fifty or so participants and explored unknown parts of ourselves in a simple but powerful way. Strangely, it was as if my body knew exactly where is wanted to go, according to the question being asked. I found myself looking at the rest of the space in front of me as a web of infinite possibilities. It was a profound experience, yet the technique used was so simple! Could the room itself sit in an alternate dimension, where the conscious intent to heal was facilitated?
Twice, we formed a group configuration. It really felt like so many stars brought together into new vibrant constellations. The first one resembled a spiral opening clockwise towards infinity. This happened in a totally unstructured manner, by a flowing shuffling of feet that brought us to the exact place each of us needed to take at that precise moment. The energy felt wide, expansive, carrying the fragrance of powerful blooms.
The night finished in a crescendo as we shuffled into our last group formation. Did we all gather into the shape of an atom, as someone suggested? As I stood there, its tight knot of protons and neutrons in the centre felt incredibly powerful as light shot from it straight above us. Others revolved as so many electrons around the massive core, delicately balancing the whole. All I wished was for this moment to last forever. Body tingling, 50 trillion cells wide awake, I was one with the group and with myself — finally.
Isn't it strange, how a big empty room and a few people open to a new experience can change the world! Thank you, Elisa!
Mado, teacher, author
---
I can't describe how illuminating this work is!
There are times in our lives when we are confronted with certain experiences where we find ourselves acting out a patterned response rather than one of authenticity in the present moment. Why? And, where did that response come from? Is it serving or hindering us? How present can we be when confronted by the myriad of life's experiences? And how well can we freely choose how we want to manifest our lives? Many of these patterns are shared much more universally than we may have thought.
Through an experiential process, the Laboratory of Life helps us shed light on these patterns and
gives us an opportunity to consciously create more authentic options in the face of all that life offers.
Adam M., builder, musician, healer, designer
---
The Laboratory of Life was amazing. It was definitely my favorite part of the Healers Training. It took me to parts of myself, I didn't know existed. I thrived on it.
Sara S., journalist
---
It is not often I run across a system of healing and energy work that is exciting and fun to participate in as well as being totally unique, original and effective.
I had the opportunity to witness one of Elisa Novick's Laboratory of Life classes. What I saw in the class was the way the energy body is used in relationship to another, to the group, and to the physical space we occupy. I was witnessing the energy fields around people and the way they interact with each other. I actually "saw" spheres of energy around people and noticed the harmony and the disharmony in how we interact with each other. I also saw the true manifestation of a group mind when certain positions in the room were held by people contributing to an essential part of an overall energy matrix.
Another image I got was of a 3-or 4-dimensional vesica piscis, which formed a unique pattern of the Flower of Life. It was as if people became activated acupuncture points for the universal mind. This work also reminded me of a moving Feng Shui session. If stationary objects can affect moods and behavior, as in Feng Shui, why not the positions of people who emit pulsing energy fields around themselves?
I'm feeling very excited about this new form of cutting-edge healing therapy. With the amount of focus and intent that is presently available, this work has the possibility of taking off into previous unknown dimensions.
Alan Steinfeld, host of New Realities TV
---
I feel so blessed for having been guided, encouraged, challenged and taught by Elisa Novick. My work with Elisa has been that of honing my 'sense' skills and attuning and trusting my inherent Greater wisdom. Laboratory of Life is mainly about cultivating awareness of the loving direction and guidance that is always present and committing to meet and embody that guidance in our decisions, interactions and relationships. As Elisa has said, "It is all about giving you more options to realize yourself as a sovereign being" and as mirror of God. This has been a process of navigating through habitual thought forms, attachments, and limitations in relating with the world, adopted over this life as a weak system of defense. What I and we continually enter into is the remembrance of our true innocent and joy-filled nature which offers immense support, and our earnest and ineffable yearning to be alive in that.
The work/play is cyclic in its three phases. The first involves observing and clearing the old patterns that have kept us murky and stuck in self-limiting emotions, thought forms and ways of relating to others. We let the old recycle back into the ethers, so that more energy is available for optimal use. In the second phase, we renew and affirm ourselves in that essence of Great Love that is timeless. And third we create/ are guided into new patterns of relating with ourselves, each other and the world, that bring us fully alive, healthy, and in service of the greatest good of all concerned. What is clear is that the new patterns are already here for us; our true nature is always with us under the lies we've told ourselves. We just have to choose to surrender into the love that holds us. The Laboratory of Life has been a place to practice these three phases with a group of likewise curious and committed people on their own individuated paths. We find commonality of purpose, desire, and support in our evolution, as individuals and as a group. We find gratitude for our innumerable fuck-ups and are able to let them go in order to reclaim the innocence, sweetness and inherent goodness of our beings.
Using physical space to map out these patterns and reform/play with relationships has been one of the greatest tools and has radically altered all of my relationships, not least of all the daily moment-to-moment relationships within my self. In the Laboratory of Life we can observe, locate, play, change, evolve anything from the microcosmic (cellular, personal and interpersonal) levels to the macrocosmic (societal, planetary and collective mind) levels. Far from being an intellectual process, the information accessed in these spaces and via the movement between them re-pattern our energetic membranes and enable very real changes in our worldly relationships. The Laboratory of Life affirms for me that life is just a lovely and intense opportunity to continually practice sustaining our connection to Big Love and letting it serve through us.
In working privately with Elisa and with the group, I have engendered and witnessed both subtle and sweeping changes in relationships with my body, with close friends, with strangers, my parents, my lover, and the spaces/land I've inhabited. I've discovered ways to create conscious boundaries that don't require defending, and a pathway out of the chaos that has been my mind and identity, dominated by fear and other life-alienating emotions, into a great trust, hope, and enthusiasm to explore, create, welcome the challenges, lean into the unknown, and commit to thrive this wild world we live in.
Thank you Elisa for showing me I am the healer of my past and the creator of my present and future, and that all is possible through the grace, clarity, and ruthless embrace of the Love which sustains me, the Love that I am. Thank you also for the gift of being witness to your own personal journey of change, as you distill your Sweetness from old aches and fears of the heart. I look forward to inspiring each other and cultivating sovereignty and harmony in our selves and in our group as the individual voices of the group mature and get clearer, more assured. May we strive (with as little effort as possible) to give the burdens up to God's Great Heart, to be the thriving planet we want to see, and to call forth in each other only that which is the pure distillate of our souls.
Pooja T., creator, gardener, wildcrafter, performer
---
Elisa's pursuit of the highest good in relationship to life, the planet, to our fellow beings is a real joy to be a part of. She is creative, tenacious, joyful, and devoted. I have worked with Elisa on and off over the course of 20 years and would highly recommend her work. Be prepared to dig deep and fly high!
Antonia S., photographer, Zumba teacher, sailor
---
The work that you do and the teachings that you offer are completely sacred and invaluable; I feel that truly. What you've given me in this class (Living from the Soul) and in the Laboratory of Life is to be me and to disconnect myself from the conditioning I almost died from, and if I can let go of these patterns then I have a life. I don't think there is any greater gift; I really don't. I feel more free as a result of the last few weeks. I feel as though I have support to do my work, support to live.
Nuria, social worker, administrator
---
Living From the Soul (formerly Invitation to Grace)
I am already reaping rewards from your Grace class — confidence, perspective, grounding, inspiration to dream, if not do, art.
Christie, B., ceremonial robes artist
---
Living From the Soul (formerly Invitation to Grace)
Thank you so much for all the wonderfulness that you bestow upon the earth and the people around you. Your work is greatly appreciated.
Serah G.
---
I've learned that inside myself there is more space than I ever could have imagined, and the light that shines within me is brighter than any star I could ever see in the sky. And as I write this I feel those stars exploding with radiance inside every cell in my body. Now to me that's a sign that something is working.
Felicia T., artist, dancer, graphic designer, dog walker
---
I wanted to give you some more feedback about class, after reflecting on my experience. I wanted to clarify my feedback about depression and having someone walk with me in my depression.
I did say in class that I felt that I found a way out… well, that's not exactly it. I had the sensation and vision of something within my depression being completed or exalted or elevated to another more practical state… so I think, partly out of my own shame of depression and probably in the interest of wanting to deny that it runs me sometimes, I said that it felt like something was brought to a point where I could just leave the field of depression behind. I don't think depression is necessarily something that should be denied or rejected out of hand. I think that when someone walked with me, I experienced something more like a reduction in shame, a shift from self-judgement to "let's see how I can use this in my work." It became something legitimate for me and other people to experience. Now that I'm writing, I see that the walking pieces for me were a lot about legitimizing my experience with the fields that we examined.
Back to the depression, the field became more alive, more clear, more full, more flexible (in that it opened itself up to shifting and creating and working). It was part of my LIFE, part of this mysterious life, something that was mine, something realer than real.
Anon.
---
Your workshop allowed me to be myself and see myself, through time, in a new dimension, with kind strangers who I now feel are now old friends. The night-time snow made it seem like an even greater adventure. Felt connected and productive today. And happy. I really like the group. Your (God's) work is thrilling and meaningful to me.
Amy C., writer, funeral director
---
Thank you so much for last night (the Laboratory of Life class). I was feeling on top of the world today. I was singing most of the morning. I applied material we've worked with to my relationship with John, a student whose disruptive behavior has made the task of being teacher miserable for many of us at the school. I did the work to harmonize with him one evening by myself in order to release my irritation with him and the next morning, John was behaving differently! The difference in him was noticeable to everyone. John was being really good during my lessons and I was able to be so much more relaxed with him. I am simply amazed. I just can't get over it. It is wonderful.
Thanks for everything you have done and do for me. I must be someone pretty special to meet and work with you.
Bina S., Montessori teacher
---
Just a note of thanks for the workshop last week: so many fruits from the work in the following days! And so many discoveries during the session itself — at least three really important discoveries; one very critical!
The life changes that have been approaching are suddenly coming much more quickly than I anticipated. I'd really like to challenge myself not to tumble into my usual fear and I was very inspired by the discoveries from the other night. Sending many many thanks.
Christopher M.
---
I wanted to tell you how much better I have been feeling since class. For days I had dreaded this weekend as it approached. I could not see how I was emotionally going to handle not being with S. during the wedding time. Now I feel almost calm about what is going on inside me. You guided me to confirm my higher knowing about the situation and added a new piece that I could not have found myself. I see more clearly how my emotional habits and karma are intertwined. Thank you for your presence, guidance and caring.
Cheryl  L., movement therapist, photographer, minister
---
The best! I am aware of it in my every day experience. The physical application of what years of therapy worked towards.
BJ Goodwin, actor and storyteller
---
I found myself this morning spontaneously beginning to recite and practice the first section of "A Room of One's Own," and having a fabulous delicious time doing it. Rehearsal tomorrow should be extremely productive and satisfying… It's thrilling to re-visit a text such as this, exquisitely written, filled to the brim with passion, intelligence, irony, humor, truth, vision, rhythms that carry one along… a new depth of experience and characterization rises up through the waves to the surface and makes it fresh, exciting, fun… Thank you so much for the constellation last night, it feels so pleasurable to do my work this morning.
Toddy R., actor
---
Imagine you are rock climbing. Not in a gym. Out on a rock face. Night is falling and the wind has picked up. You have come to a moment, a maneuver, which confounds you, an all out confrontation with your physical limits. You begin to experience fear, frustration, and develop that deep panicked resolve to work harder on your skills so that you won't find yourself quite this vulnerable again. Your body holds on with each fiber and you consider descending, something you hadn't wanted to do.
Now imagine your spirit has come to this same situation. Faced with your spiritual limits you wonder just is it you should do? More pull-ups? More stretching? Breathing exercises?
I had reached just such a point in my ascent when I began working intensively with Elisa two years ago. Perplexed and frustrated by my own limits, I needed new skills, new ways of looking, perceiving. I needed new methods to discern just what next step was needed in my life: confidence to forge ahead or choose surrender, let go.
In retrospect, I think I felt my spiritual life was like the rock wall that I should climb to conquer. It is a rare physical confrontation with limits that would force us to let go of the rock face. With Elisa's training, my spirit has let go time and time again.
Aligned with my spiritual self, I can listen to all the voices within. I listen attentively to their commotion — fears, frustrations. anxiety, excitement — and then make choices for my highest good.
My work is by not means over; it has just begun — but I have found an anchor, and that anchor is wings.
Toni S., photographer, dancer, farmer, actor, sailor, poet
---
I have been driving a great distance to participating in an ongoing class with Elisa Novick in Great Barrington, Mass. I find the structure of the class gives me the opportunity to bypass my mind's self-limiting habit patterns and informs my Soul in subtle and powerful ways. I come away from each class with an expanded sense of who I am, more present, loving, and energized to realize the potential of this moment's gifts.
I feel Spirit's presence in all of the work that Elisa facilitates and am grateful for the opportunity to participate with some of my favorite old Souls.
Jeanne E., minister, massage therapist
---
I just wanted to thank you for our class every week. I am just so thankful, grateful, awed for and by the opportunity to explore relationships in that way and with such a clear and beautiful intention. It has very much enriched my life here and is something I deeply cherish. Thank you so much!!!
Anon.
---
Great work, Elisa,
I am so glad that your important contribution to understanding political and psychological space is being broadcast forth. Much Love and admiration,
Ruth G., Women of Vision and Action
---
Kinship Dynamics and the Flows of History
When the three of us were finished I couldn't believe the relief, joy and lightness I was feeling, as though the healing extended back through all my family and generations to it's source in Kaiser-ruled Germany. This was not just for me but the healing of an entire family system, the clearing of energy for those in the past and those to come. I stood up and embraced my two companions, now representing my two children, with a joy and confidence I hadn't experienced before. They experienced the love and strength of a parent who believed in them and I had become the father and person I had always wanted to be. Incredible! Three people, a few cushions, a small room, and healing happens. And this stuff happens every "Space" Class! Elisa, with her watchful heart, masterful guidance and contagious laugh, works in joy with us, our unseen families and the hosts of invisible spirits who join in with blessings and wishes for our healing in the light.
Thank you, Elisa, for being here and doing this amazing, life-giving work, being a creator and guide of healing in such a fun and joyful way.
Francis M., violinmaker, cellist
---
I want to thank all of you for the work you did for me. It has had an amazing effect on my family dynamics and my relationship with my mother. There is peace between us. I have been witness to her transformation into peace and acceptance of her illness. I have watched her anger and resentment over living and dying dissipate into nothingness. It seems she is truly living in the moment for the first time so many years. She is aware of her own transformation and wants to discuss everything these days. Elisa, I am extremely grateful to you for coordinating it and to everyone that participated, and supported me with all your positive energy.
Thank you and everyone else that helped me release my inner obstacles that kept me stuck in time. My world is in great movement and I am very excited about the new journey I am on.
Donna P.
---
This past class was soooooooo powerful for me. I didn't realize until I was in the car on the way home that my sister's closeness to my dad was the foundation for all my adult relationships where I wait in line behind some other woman to get a man's attention. I think 50 years is long enough — I'm doing that differently from now on. Thank you sosososo much!!!!!!
Betty D., Option Process facilitator, Reiki Master
---
I attended your course at One Spirit Learning Alliance a couple of weeks ago. You were kind enough to facilitate my family constellation. It drew my attention to my great grandfather. I left the course shaken by the discovery of my blindspot. I was quick to ask my father about my unknown ancestor. He was happy that I had asked and told me that my great grandfather had been an Irish immigrant in Chicago, that he worked on the railroad and died when my grandfather was only 14, leaving my great grandmother Irene with 7 kids. My grandfather grew up through the depression in the south side of Chicago — poverty, hunger, violence and addiction were all around him. After my dad told me this, I felt a wonderful spring of loving understanding, great bright compassionate understanding where there had been a heavy iron chain before. I had held my grandfather in the bondage of wrongdoer and drunk, abandoner since I was 10 years old. My new knowledge began healing there; I was able to hold him as a frightened young man, as a being with pains and hopes, strengths and shortcomings. It is wonderful.
Thank you so much for guiding me toward this. I would love to participate in another course with you if you have plans to work in New York in the near future. Thank you so much for a wonderful day of illumination and stretching.
Patrick C.
---
One participant was chosen for a special exercise meant to help her solve a conflicting mother-daughter relationship. As I pondered on this and the fact that I suddenly felt so tired, I saw myself being the observer as I sensed my own ego clinging to the old daughter role, the dependence, the thirst for approval. Oh! Suffering came in a big wave, crashed on the shore of my awareness and was gone in a splash of tears.
Mado, teacher, mother, author
---
We did a lot of work with relationships in the family, and I see a big change with my parents. I do not play into their criticism, I remain calmer, much less reactive, and more accepting of my self. I am able finally to see them with more compassion. Maybe because I accept them more, they are accepting me more.
I'm fortunate to have Elisa to help me let go with these ancient holding patterns.
Victoria S., minister, animal healer and activist
---
Thanks again for the wonderful family constellation work and the beautiful facilitation you did. The work is exquisite and you hold a very high frequency space for the work to unfold.
There were no big aha's per se. Just a sweet new open space to be a daughter and to feel a new compassion in my heart for what my folks went through/go through in their struggles. When my mom hugged me yesterday, I could feel her joy. And that is exciting…to feel that in her. Also I loved going up to each of them and saying, "this is your wife, this is your husband. I'm your daughter." Also to feel the blood and fertility of the Russian soil, and know the extent of the loss for my mom of her dad.
Carol E., harpist, singer, composer, teacher
---
Awesome in the very best sense of the word. Elisa Novick is a force of Nature! She brings a clarity and dimension of spirituality that enables people to resolve issues within her workshops that would take years in conventional therapy, if ever.
There is the intellectual world and then there is the world of Spirit and there are some people in whom the Spirit lives — unmistakably; you can feel that living fire within them.
I have experienced you as being an amazing balance of love, integrity, and power. The integrity you have in your work and the sense of absolute commitment to it is just remarkable. The living spirituality you brought to One Spirit Learning Alliance was wondrous to me. It was, I saw, an invitation to resolution in a way unknown, yet with with such a certainty of recognition that this was indeed the next part of the path, that the lingering question as to why I had been led to One Spirit suddenly made sense.
This is a woman who knows her way around dimensions of life like we know our way to the grocery store. If you find yourself burdened mentally, emotionally or spiritually, Elisa Novick can help. She is able to see into our "family lines" and find hidden connections to what may be hindering us today. She is the real thing. It may sound far-out but Elisa is one of the most down-to-earth people I've ever met. No-nonsense, but you can see the integrity of her compassionate commitment to help shining through.
Daniel H., One Spirit Learning Alliance
---
Tree Love: Heart of the Forest
I was deeply touched by your workshop yesterday. There is something inside me… some kind of unfathomable joy that has started to grow in me as a result of being with the trees and seeing how you and others interacted with them. A deep longing has surfaced for communication with these beings whose work is on the very deepest level imaginable. There is a sense of starting something that the world has been waiting for humans to initiate, to bring about, with our joint efforts, the healing of the planet. I am so grateful to you for introducing me to the lives of these trees and for the masterful way in which you guided our beginning attempts to get in touch with these energies. Thank you so much.
Francis M., violinmaker, cellist
---
All the trees, the property and the house were magical and the Master Oak tree and the Gateway trees were awesome!
Deborah D., legal secretary
---
Many of your species have noticed that we (trees) are not doing as well as we used to. Our leaves are dying from your poisons and our roots are also feeling the pinch. The water is no longer fully wholesome from soil or sky and we don't like noise that is unnatural and vibrates our roots badly. But we continue to pour forth love and healing chemicals and go about our nature/natural lives in pursuit of a "higher ground," a place wherein we become greater selves. Our development spiritually and consciously is all important. As we develop we develop new abilities and can bring forth great wonders energetically and also to the physical manifestation.
Call us forth. Please don't deny yourselves this ability to call forth nature's finest consciousness, its abilities to heal itself and the world. This garden planet is unique in its resources for higher consciousness and verdant growth possibilities. It provides great stamina and strength to its species and has an integration unlike any found. It can sustain great damage and heal itself, but it cannot sustain continued or even sporadic damaging; conscious and unconscious.
So be well my friends. Come forth in your glory and you will find us waiting in glory to welcome you and live in harmony and grace…
…We have been together for eons, traveling the spaces in between and collecting information and processing. It is used by others like the Oak and its friends, to understand the universe and to grow its little ones and to send out packets of information in blasts of Light segments. No one knows the extent of this vast information system; except that is goes on forever and gets collected in some vast repository that understands its meaning and can call forth from the imagination of all combined, new worlds, new existences, new possibilities. Infinite possibilities and combination of factors get taken into account. I am a small part, but have gotten powerful beyond measure partly due to your influence(s).
Secretary Maple Tree
---
I would love to describe for you some of the amazing experiences I had on our recent Tree Love weekend. I felt both soothed and stimulated by the barn, house, and yard, the gorgeous rock formations and crisp fall air, so deep into the woods. The work we did in the barn to connect with each other and ourselves was helpful in preparing me to meet the wonderful trees.
As we walked towards the great oak tree near the house, I physically felt a tingly, humming energy. It felt like I was in the tree's force field. I am not someone who goes around in my day to day life consciously feeling the sensations of others' force fields, so this was quite distinctive. It felt wonderful — welcoming and healing. I didn't want to move. When we arrived at the area between two trees that you described as a portal, I waited to be last so I could take my time there. As I tuned in and welcomed whatever blessing would be there for me, I felt myself being drawn up straight; it felt like an alignment of my spine and energy; my posture lengthened. I mused at the time that it was like an inter-dimensional, chiropractic adjustment. I felt invited to ask for help. I didn't come to the day with this intention in my mind, but there in the portal I articulated a deep desire to be able to focus and channel my powerful but often chaotic energy into the works of my life. I felt my prayer was heard.
After rejoining the group, you encouraged us to find a tree that we had a special connection with. I felt drawn to a tree that I could see about 10 yards from the clearing. Keeping it in my sight, I made my way through the other trees, up a small rise to it and put my arms around it. I felt a rush of love and tears came to my eyes. There was a wonderful flow of energy between the tree and I. I sat with it for a while, and then explored how different spaces around it felt, being open to whatever gifts the tree had for me and to giving those I had to offer. Before leaving it I also noticed its relationship with a couple of other trees several yards away. On my way back I basked in the beautiful woods, stone fences, rock formations, old hunting cottages.
I was filled with awe and delight after this marvelous day, but there was more in store. This day came after one of the most exhausting autumns I can remember. I had felt tired and "blah" for a month and a half. I had no expectation of this experience affecting that, but apparently it did. That very evening I was going to my mother's house to clean and help her get rid of clutter. We were both amazed by my enthusiasm and vigor. I worked tirelessly for hours that night and the following day. When I returned to my own home, I felt clear and energized and more "myself" than I had in two months! I found the same upon return to work — renewed energy and enthusiasm. I attribute it to the day with the trees. It had wonderful unlooked-for effects! And to think that I almost didn't go because of the very exhaustion that it helped me to bounce out of!
Thank you Elisa for continuing to gently lead me into myself and continually giving me new tools to use in leading a fulfilling life!
Tree Love (second visit):
…as I stood in the portal I felt an invitation to communicate, and expected to feel the invitation to ask for help as I did last time, but as I cast about for a request, each time the response came, you already have it. So with that came the feeling of support and the acknowledgement of the help I have as I approach the challenges in my life.
Karali P., Principal of The Green School
---
"I'm being loved the way my mother never knew how to."
I have hugged trees before, but never until this workshop did I experience a tree hug me back. Being held by a tree was a precious, enlightening moment. What an amazing being Elisa has introduced me to!
"I felt simply and purely happy that my tree is on the planet, that it exists and that I know it."
Cheryl Ann L., movement therapist
---
Meeting Elisa was like finding a sister! I felt the trees, like matchmakers, ensuring that we, who move around so much, could meet in the same place. Thank you trees, thank you Elisa. I was delighted and touched and inspired by our meeting.
Elyse P., tree lover and artist, tree workshop facilitator
---
I had the opportunity to attend the most recent Tree Love workshop, and Elisa ain't kidding – I have never felt such love and integrity emanate from a being as I felt from that divine Oak. I can still tap into that feeling in times of stress or sorrow, which has been a godsend post-Sandy. That gift paired with Elisa's sensitivity and wisdom, I cannot recommend this workshop enough. Am awaiting the advanced class with baited breath!
Megan Offner, New York Heartwoods
---
I feel so fortunate to be able to connect with nature on such an intimate level at a time when nature needs us and we, more than ever, need nature. I thank Elisa for exposing me to a world I thought was beautiful but silent. I love knowing I was wrong. It's hard to put into words the feelings I've discovered because of the workshops I've attended with Elisa, but I know the feelings have changed me for the good.
Hal C., medical doctor
---
I want to express my gratitude to those of you who came to play with the Trees. It is a brave heart that risks opening the consciousness to allow the possibility of a new experience, maybe even a new world-view to take place.
I am savoring your sharings and the images I have of beautiful things that took place. The trees were pleased and we and the trees and the land are forever affected by what we did. You will each be serving the planet in a greater way from now on as a result of the ongoing relationship you each formed with your "partners." I'm sure that you all have trees around you that you will now discover in a new way and that these relationships will further extend the loving network of those uplifting the planet.
Elisa Novick, facilitator, Tree Love: Heart of the Forest
---
This experience defies traditional understanding. Very little is as we have been taught to see. How many times I have walked in the woodlands and yet how rare the reception was today. I recognized my "forever friends" and accepted the invitation of new teachers as I walked with a new heart through this grove. Elisa's inner vision and seemingly other-worldly, yet authentic communications with this species we call trees is erudite, far-reaching and rings of profound truth. There is hope. We can and must hear this wisdom for our future generations to prosper.
Lynnea B., Leadership and Resilience Coach
---
I find it hard to explain the feeling I took from the experience. All I can say is that the person who came was not the person who left.
Rob B., businessman
---
You have utilized this ability I have to reach into the Earth and communicate directly with many places, setting alight the fires (crystal light signals) that spell out a new dispensation for humanity and this planet's extinction possibilities and what can be done to heal what can be healed. This has set off a new series of message-signals to stars and other principalities that there is help needed and that there are beings who are worth saving and loving and nurturing into their maturity.
… I am many-functioned but all work together also to the good. We catalog resources, distribute energies like electricity, flowing resources, colors, patterns as we deem necessary. I cultivate my own resources, my life form (this one and others in other places), gathering impressions, teachings, the state or conditions of various life forms in their spiritual outreach; the health, in an energetic sense, of all forms, including volcanoes, rock outcroppings that serve a particular function, and oil veins and capillaries. These conditions are all-important in order to ring the bell of this planet so that others can read its conditions also and figure accordingly. There are other species in other places that watch over the health of the universe and send harmonizing forces or new songs as needed. And this is what we are here for — to sing in harmony and connect and travel the high realms and come back and report and be a busy hive of activity that causes all to rise together…
The Triple-Trunk Tree
---
I have always loved trees and felt most at home in places that are near the woods, so Tree Love was of interest to me immediately even though I had no idea what to expect. Ultimately, I was so happy I went! I felt as though my own intuition was heightened and refined as a result of my time in the woods, and returned home feeling blessed, grounded, and bubbling over with optimism and hope. It was such a beautiful experience, that the next time Elisa offered this workshop I brought my young daughter with me. She had a wonderful time and returned home blissfully happy — the whole experience made us both feel good to be alive, connected to the earth, and loved unconditionally.
Jennifer C., artist, mother
---
Tree Love opened for me a new way to use my intuitive skills. I have had a deep appreciation of the wisdom of trees for decades, and this workshop showed me ways to get better acquainted with the trees who live near me — to begin to relate to them in more meaningful ways. I left Tree Love feeling nurtured, joyful, and appreciative. Thank you!
Betty D., Option Process facilitator, Reiki Master
---
Elisa has a capacity to be present to nature in its many forms as well as to each of us in our uniqueness. Coupled with her deep intuition she creates a healing field that leads us to new insight and greater love.
Michael P., One Spirit Learning Alliance, Institute for Regenerative Learning
---
I had no expectation about "Tree Love"™, however I have always had a strong attraction to trees. They have been a big partner in my life. I've honored and learned from them for many years.
When Elisa introduced us to some of her sacred trees, it was an overwhelming palpable experience for me. As I approached her tree, I felt energy pressing on my chest and face and my lips tingled. I had a major reaction in front of the "Mother" tree. I had a profound desire which overcame me and I prostrated before her. I connected strongly with the tree and all of nature and the realization of how all of us are connected to trees and all of the natural world.
Then, as I passed through the "portal" I felt something kind — it was pulling me forward. As I walked I passed through mucky, wet, and swampy areas that I normally would avoid walking through, as strong force beckoned me forward. Soon I saw many roots cascading over a rock as I knew that was where I had to go… Once in front of this massive evergreen, I felt palpable feeling of being home, loved, welcomed and totally accepted.
Since my meeting with "Evergreen", I have continued to feel its presence in my life. Through the distance, I still feel the love, support and acceptance as I did then.
Linda D.
---
I was so excited to be in nature during a beautiful autumn day. I invited my 87-year-old friend, Sylvia, and my friend Linda, who I knew loved the trees.
It was expanding to learn about trees in a new way. Meeting the personality of all the trees and the strong and different feeling I had before each one was lovely. It was clear to me that some trees played a key role in the forest. Some gave off a scent as a way to speak to me as we passed them by.
While we walked down the path I had a sensation in my chest and over my heart as I looked at a tree just off the path. As I knew we would pass it by on the return, I told her that I would see her later. We continued to meet other trees and each elicited a certain feeling and reaction. It was joyful to see Sylvia romp with us and get her perspective on being there, in a place just minutes from Omega Institute where she had spent over 15 summers.
I especially enjoyed meeting my friend Linda's tree, "Evergreen." Its position in the forest nestled on top of a huge rock and viewing a small waterfall and brook gave the impression it was guarding a much larger landscape. It seemed that the brook could have been the Yangtze river and everything we were seeing was a diminutive view of a much larger landscape. Linda and I still speak of "Evergreen" since we have been home.
On the way back to the cottage I had a chance to speak to my tree, "Sweetness." It was an unimposing tree, leaning slightly off a rock, not fancy but silent, still and soothing. For me, "Sweetness" is a reminder to be calm and still and hold firm, no matter what situation I need to face.
I encourage others to experience a day in the forest to talk to the trees. In fact, there is nothing to do but listen because the trees speak to you first.
Lurrae L., real estate agent
---
I had an interesting "conversation" with one tree: I was feeling sad and teary as I was walking back to the cottage at the end of the outdoor session, maybe even a bit self-pitying. I was thinking that the path of those who can be sensitive to the extent that these trees are, would be a terribly sad and lonely existence, especially knowing that you are in a world surrounded by so many insensitive human beings who don't know any better. How can a sensitive person survive the things they see around them, or even an insensitive person for that matter? What to do when the sacredness of this planet and life as we know it is despoiled by so many ignorant people?
As I walked, I felt called by a tree a little off the trail and up a rise, near the stone fence. When I got there I saw that there were several corroded rusty items dumped nearby, all obviously decades old. The very thing I was concerned about. This tree said something like this to me:
"See that. It happens here, too. But it doesn't make life less sacred. That is important to remember. In fact, it means you have to be even more understanding and articulate about the sacredness of life. You have to defend it. It takes a strong voice to remind others, even those who could care less, who maybe will never hear, but to keep saying it: This Life is Sacred. It takes strength to stand here through something like this, when, out of ignorance or arrogance or greed, others are making a dump of your life. But stand here we must. There is nothing else we can do. And your grief and anger just get in the way of sensing and expressing the joy of living. You see, we continue to reach for the stars and connect to the earth in a sacred manner. That is our mission and our service. That is what we are here to do."
It was a moment of clarity for me; reminding me to use my voice (my writing) to defend and protect the sacredness around us. I still don't feel confident or qualified for the task, but clearer.
Angela V.
---
I want to thank you very much for last Sunday at the little forest. I really had a joyous time — I almost felt like a little fairy — sometimes just skipping along in a cute little dress — an image I have from playing cards I still have from when I was a child. For whatever reason, being there in that space felt safe, secluded, and peaceful. It gave me time to catch up with my thoughts and move to the next level of what to do next… I really did not expect to have this clarity about my life or time to think about it by going to this forest. It was a welcomed surprise, and I thank you for that time. I love being around trees and noticing how they move and change their appearance as you move. It astounds me how you can look at a tree from one way and then from another and it looks so different. I cannot explain it. Its totally lovely, and if I lived near these trees, I would visit them often.
So once again — I thank you for making this happen and giving me a moment of peace in this troubled world. This was a welcomed and much needed experience.
Addendum, second Tree Love: I have thought for a long time as to why I so enjoy the Tree Love workshop. I think I have it. I have worked with Elisa for maybe close to 10 years now, so you might say we know each other. She bathes me with the outmost respect and lack of judgement that I aspire to emulate in my own life. To be without that burden is pleasing. At Tree Love: it is peaceful, it is a pretty place and it is a time that is just for me, to let my mind go where ever it wants to so it can complete the many stories it started and did not have time to finish. This area of trees, accompanied by feeling that you are in a very safe place, has enabled me to just let my inner electricity go as far out of me as it wants to, because I feel safe that no one will oppose it and that anything is welcomed. I do love trees very much and to be in the comfort of a small forest where it is quiet and feels very safe — where you feel that historically there is not that much nasty past, or that it has been cleared — allows me to just be and extend my feelings and inner energy as far as needs be. Therefore it is very cleansing and liberating.
This is a small piece of land that has had much tender care, so it welcomes tender care. I feel hugged by the trees and also sad because some of them are so old and in need of help. So it is a combination of the space and Elisa who has worked in this space and who provides a nourishing and welcome arena. Dont be shy — consider an afternoon of peace.
Edna C., chiropractor, teacher
---
The woods were magical and very inviting. When I met the Tree of Joy I felt a little guarded not really knowing what to expect. However once I touched the tree I felt connected. The Old White Oak and the Blessing trees were my favorite. It's been three weeks since the workshop and during morning prayer I still think about them.
I also connected with my very own tree and have made the intention to go visit these special entities again. I loved Elisa's openness and the fact that she shared her experiences making it safe for others to do the same.
Ines F., nurse
---
Elisa Novick has a rare and unique talent of being able to communicate with trees. I was fortunate to be able to attend two of her workshops in a beautiful forest where she taught us, by example, that we all have the ability to tune into the energy and the wisdom of the tree world. It's a quiet practice — going inward to sense the trees disparate energies — an energy that waits to be felt and longs to be heard. Each tree is, of course, different.
Elisa brought out the ability in me (us) to tap into that still place and hear the whispers and murmurs of a powerful intelligence and to feel into the complex system of intelligence that is each tree. The communications from the trees to us and from us were seemingly inexplicable! And yet, at the same time, totally understandable.
As I walked through the forest to find my own tree — the one that spoke most personally to me — there was a reciprocal bowing to beauty and a feeling that I was meeting the ONENESS of nature. There was resonance between me and my tree as a loving and protective bond was acknowledged and truth and divinity were exchanged.
Addendum: Those trees were with me all through Italy. It's been amazing what some of those trees have helped me with.
Carol E., harpist, singer, composer, teacher
---
Exquisite. Beautiful. Healing. Major shifts and cosmic downloads. A reminder of all that is good and right. Connecting. Grounding. Elisa is a profound channel of wisdom and a loving guide.
Jeff E.
---
I am feeling your energy so much lately maybe because I also love trees and have listened to their wisdom since I was a child… God Bless the magical work you are committed to. You are a game changer saving our world.
Judi T. P., gymnastics judge, author
---
I felt the deepest connection to the Blessing Tree. I almost started crying when I realized how much she loved and supported me. I was also healed by The Doctor. My favorite experience was stepping into the Multi-Dimensional Portal. I became one with everything.
Anon.
---
Thank you very much for the beautiful experience. I felt the vibration and warmth of the trees in my hands. When you were reading your channelings with the different trees, I felt something I have not experienced before — I felt the vibration and energy from the bottom of my feet to my waist as an affirmation of your words.
Martha M., interior designer, intuitive healer
---
A very interesting, insightful and grounding afternoon. I came with an open mind and had my mind opened!
Ian C., professor, England
---
Each tree knew so much more — the wisdom I have inside is minimal compared to what each one knows. But if I am solid, listen, and am far-reaching and well-rooted, I too can "pop."
Anon.
---
I LOVED the day of tree play!
I had an overwhelming recognition of how for so many years, I have taken so many trees in so many places, for granted. I have driven by, walked by, sailed by, and bicycled by myriads of trees, never noticing that each one was an individual with a distinct energy signature and contribution.
When I slowed down enough to tune in, and with the loving expertise of Elisa's mentorship, I found the richness of each tree's aura. This humble and sacred piece of forest held such magnificent energy.
The Blessing tree spoke deeply to me. I stood beneath her boughs, and felt the grace filling me up. I loved her tiny pine cones, each one a magical gift. I also loved her apprentice tree, just to her left, younger, yet with identical connection to the earth. I felt a kinship with this tree — my sister. I lingered longer with her than any other. We all did. It was hard to leave her and press on.
I felt the energy of the Focus tree all the way from the path. I felt mesmerized… standing there and feeling his influence even from such a distance. I felt rooted to the spot and as the rest of the group went on, I stayed behind, soaking in the peace and the clarity in the air between us. I meant to get back and spend some time together, quiet and meditative. I did not make it back this time, so I will return, with that as a priority. I know he will wait for me, with patience and love.
So now, I drive by, walk by, sail by and bicycle by trees with a greater awareness, a deeper appreciation and a sense of awe, wonder and anticipation…. Looking, listening, and feeling for the whisper of my partner tree, calling me to rest beneath the branches of his love.
Barbara C., nurse, stained glass artist
---
These rooted giants of enormous wisdom and wealth and beauty and compassion and understanding are my friends reunited in my heart center. What a joy to be here with such luminous presence. A very healing experience indeed.
Anon.
---
Triple-trunk tree: "carry your burdens lightly, make them into play."
Grandmother tree: the gift of unconditional love.
Blessings Tree: wise, peaceful.
Carol E., harpist, singer, composer, teacher
---
This was an amazing experience. A walk in the woods will never be the same. Thanks.
Justin
---
The tree workshop provided a beautiful afternoon of adventure, discovery and peacefulness. We were serenaded at different times by the twittering of the birds and the trees. We stepped lightly around ferns unfurling and marveled at the mushrooms sprouting through carpets of crisp leaves and grasses. Communing with the trees and their individual essences gave us exactly what our body, spirit and minds needed. Come and find what you need at Elisa's Tree Playshop — a unique experience, especially for a city-dwelling soul.
P.S., I found my true earth parents in the trees.
Victoria S.
---
I felt that it is amazing how different trees vibrate differently. The "Blessing Tree" felt to me to have the highest vibration; the energetic pull of the portals was also great! Good times for all.
Anon.
---
This workshop has been reinvigorating and an incredible opening on all levels. The spacework that we did in the beginning helped to unite us as a group and collectively focus our intentions as a team. It was as if we shed our daily guardedness and came together in a a lovely heart space filled with trust, reverence for each other, ourselves, and the forest we ventured into. Personally, I felt like I shed much of the burdens I have carried with me and went straight to Spirit. This ease was felt anew each time I approached a tree. The first tree, the "Mother" may have been just a maple to me, but when I focused on her essence and opened to the message she held, I became alive with it. The message seemed to be one of sisterhood and joy. Protectiveness and playfulness. I very much enjoyed communing with her and felt her joy at having us there. The second tree, Elisa's partner, the "Great Oak" felt like the Yang to the Mother's Yin. All male, all dignity and knowledge, rootedness. You had to respect him. When Elisa asked us to pull back and form a triangle between these two trees, I found the space and soon after felt as if these two trees were the perfect mother and father energies. I have had disappointments in my relationships with both my parents and have felt somewhat orphaned or cut off from them both recently. This has caused me much pain. In the space, between these two magnificent trees, I felt all the unconditional love, support, protectiveness, guidance, and tenacity of the parent I had always wished for. It was unbelievable. To think I can share these deep, intense feelings that I have been unable to find in other humans, with trees, was amazing.
We visited many other trees that evoked different responses and feelings from deep within me, I will reflect more on them and probably share these with you soon. The "Focus Tree" did create a space for my mind to clear and be still. That has also been difficult lately.
All in all, I have experienced such a deep, rich experience here today. Thank you, thank you, thank you.
Sara S.
---
Great appreciation for the forest. Blessings Tree, with empowerment running down the vertical lines in the bark and roots to pool around us. Vortexes of energy that vibrate my body in G-force energy like a spaceship launching. Creating REM movement, hands quivering, body trembling.
Abigail T., holistic women's health
---
This is my second trip to the grove. It was a deeper feeling experience for me, especially with the grandeur and power of the Master Oak — so serious, calm. elegant and connected to everything that exists. The Secretary was very sweet and has some nice connections with the surrounding trees. The relationship between the Buddha tree (the Listening/Focus/Meditation Tree] and the Music tree is a wonderful pairing of opposites, giving and receiving, quiet and noisy, active and passive.
The Sparkle Tree (Blessing Tree) showers cleansing lights up, out and down — very happy, light, joyful. She has her apprentice next to her with the same root formation surrounding the big rock. I think there are more of these apprentices around her. The portal by the two dead pine trees is still very strong. Everything changes when you step through it. These "other side" trees are quickly changing, moving and are younger and have fast obvious knowledge — working on people and our relationship to ourselves and the earth. My tree, "Shreck," is a rotting stump. He changed a lot since last year. He has really aged, but it is his message. He represents death and how we move through it; he is very much alive showing us this way. He also shows us that through regeneration the earth is enriched with his humus. So many other trees around him are nourished and healthy. Last year, he turned red/green on me, but his year at the portal, I saw red and green dots floating on top of the dropped leaves. The "other side" has a lot of double-trunked trees and fallen trees down into the V of double trunks —so perfectly placed. The end of the path by the huge rock formation is marvelous, so strong and protective of the house.
Valerie D., teacher, artist-in-residence at Omega Institute
---
I am so grateful to be reminded how trees are my friends and that they connect to me in very deep ways. I liked the transmitter tree the best. It showed me that if I just tune in to what's around me, I will be guided to answers I need. I really like the "Gatekeeper" trees and the portal energy I got to sit in. Thank you Elisa & Trees.
Joanna M.
---
I've discovered that what we feel is so much more valuable than what we hear through words. The energy from the trees is so similar to the energy of people. After this experience, I feel my awareness will be extended beyond the norm and further to all the nature that surrounds us.
Emily K.
---
In working with the trees, I became aware of their encouragement and confirmation of my path… of their support for my work in the world, and of it's necessity. In return, I felt our connection, and the balm of healing they felt from my willingness to work with them. Mutual confirmation and blessing. Great love.
Mary C.
---
My learning/revelations are that I was here to commune with the trees, be healed and reworked and rewired for what's next in my life. I felt healing, strengthening, and more reassurance. I felt a deep sense of peace. I am glad I made it out to the Tree Love day.
Anon.
---
My favorite depiction of divinity is the animated character of the Forest God in the Japanese movie, Princess Manonoke. Ever-changing, regal, majestic, loving in a non-personal way. Divine. Well, there is an old oak tree in this forest that embodies this same energy. To be in its presence is to be transformed.
…I am getting the same message from the trees. They are so filled with joy when they can partner with a human or humans because that is how they can fulfill their highest goals. It works in a mutually beneficial way. By partnering with trees we are able to fulfill our own highest goals as well. I am living this process now.
Elisa gives us the spiritual tools with which to tune in and to become attuned with the tree spirits of this forest. And how to partner with them! What an honor!
Pamela T., artist
---
I loved this time with the trees. The highs and lows of energy flow was notable and amazing. It was an interesting walk and an intense and spiritual journey… giving and taking on the path. Thank you, Blessings,
Maryellen L.
---
Experiencing Elisa Novick's workshop allowed me to tune in and explore the more subtle connections between humans as well as trees. Understanding the interconnectedness of all things I believe is crucial for the awakening of humans and acknowledgement that our actions effect everything around us. It is time now that we begin to heal our planet and each other through our actions. This workshop helped me to understand how to begin to connect to this healing.
Jenna D.
---
Time spent in the forest, what an amazing feat! Connection and gratitude abound… Being with the trees today allowed for a wonderful awakening within… of what… i do not yet begin to understand, the changes however, i feel, are immense. Remembrance of a dream i once had comes to mind — strolling through the flame-licked leaves carpeting the soft warm ground, lazing in the late autumn sunshine walking hand and hand with the Beloved… All things come to pass, the seasons, the cycles, one with it all. Newly strengthened, fortified, and rarified, my Soul's Journey takes on new meaning, newfound purpose, love abounds, the sounds/all around ringing sweet melodies in my inner ear. Twin Flames, we are as one. Beauty, light, love, adventure. The flames rise and reflect this wondrous transformative experience within… I dream a dream — All Love Shall Arise.
James M.
---
I thought this experience was very eye-opening in the sense that it brought me a different perspective on life. At first, I came into this "class" wondering what I was doing here. But I came to realize that I was feeling some type of energy from the trees and from others. I walked in the woods feeling an energy that was unexplainable to me. Some of the statements that you expressed to us, I felt. It was a good experience indeed.
Stephen M.
---
I felt opened up by the BlessingTree. I felt an infinity of blessings pouring out, and it was very powerful for me to receive the goodness that is out there. I received a message to keep my heart open, remain centered, and that it was safe to do so. Thank you for sharing this beautiful legacy and spiritual place of ancient ones.
Anon.
---
Recently, I was bestowed the rite of Earthkeeper and so this was very much in keeping with all that is coming my way. I am looking forward to meeting with them all again. As the days and weeks and months go on I will be processing all of their essences and gifts. I find that this has been my way with working with new experiences. Thank you again, for this amazing spiritual experience Elisa. You are so awe-inspiring. Much love,
Anon.
---
Accessing the Inner Master (previously Tapping Your Inner Knower)
I found the Tapping Your Inner Knower workshop to be perfectly balanced: well-structured, with enough flexibility to accommodate our questions as they arose. It was so, so useful for me! I was already used to "hearing" my inner wisdom, so for me the biggest benefit was to learn so many more questions I could ask myself — so many more ways I could use the wisdom that is accessible. I am HUGELY grateful for the benefits of this workshop in my life.
Betty D., Option Process facilitator, Reiki Master
---
I was in the group that experienced Accessing the Inner Master that was videotaped and can attest the workshop is life changing. Fascinating and helpful information that can support you as a healer, support your own healing and help you access reliable answers to any question. In short, you become more aware of and attuned to the vibrational nature of reality.
Pamela T., artist
---
Thank you for helping me build an understanding in applied spiritual practice, and to form a confidence and trust with my soul that I could not have dreamed possible. The possibilities are infinite, and as a scientist I feel I have the tools to explore.
Floyd D. P., business consultant
---
Last night my five-year-old woke up miserable. He said that he felt sick. His head and nose were completely stopped up. I massaged as much as he would allow — starting with his face, trying to move the congestion away from his nose and sinuses, out toward his ears under the cheek bones, down the front of his ears and the sides of his neck and out the top of the trapezius to drain in the cranny formed by the clavicle and shoulder blade. I also gently rubbed the lung points under his collar bone. The other thing I did was to give him Kali Phosphoricum homeopathically. I counseled or "tapped" that 4 pellets was the correct dosage. He fell asleep almost immediately and was breathing through his nose!! It couldn't have been one minute after he stopped my massage. And the next morning he was still very clear.
The use of the remedies, massage and testing for inner guidance (Accessing the Inner Master, formerly Tapping Your Inner Knower) were taught me by Elisa and the results speak for themselves. The problem was solved so gently and so quickly, one could not want better.
The new program is marvelous!
Christie B., ceremonial robes artist
---
I could not recommend this more highly!
Cheryl L., movement therapist, minister
---
I am happy I have this new tool. I am in a big experimental phase with it. I am having fun. It brings new meaning to the phrase, "God is my partner." I am working with Him big time, gauging how many points I have eaten on WW and how many minutes of what type of cardio to do at the gym. This week I am also getting guidance to do an amount of cardio that is less than I usually do. Oh. Do you know that yesterday was the FIRST day that I did not fret about going to the gym. I just had no dread, like it was a normal part of the day. I harmonized with each of the machines…
OK. I need to stop. I just wanted to let you know I am having fun and learning a lot and am really thankful for this tool. I know now the reason I was not given it earlier was I definitely would not have been able to handle it. I am keeping a list about what this "tapping" is good for (later I will make a "not good for/not to be used for" list… Gemini me heehee).
Bina S., Montessori teacher
---
Valentines Loveshop
I was amazed at Elisa's ability to recognize the energy difference of each of us as individuals and also as couples, and how that was facilitated into the class structure. For a three hour class, it seemed like minutes. It was a pleasure to attend the class, and I/we hope to share this type of energetic exchange again in the future.
David R.
---
David and I both enjoyed the Valentines Loveshop. I was impressed with your sensitivity to energetic flow, and how subtle physical adjustments created vast energy shifts. I felt that it was very easy to connect with old patterns, and just as easy to discharge them following your simple yet effective sequence of steps to inner love. I was grateful for your timely and gentle direction to a more wholistic consciousness throughout the loveshop exercises, and I continue to carry that experience with me. On a personal note, we think you're a very loving, sharing person and we appreciate the work you're doing. Thank you for shedding some love in the world.
Jennifer V.
---
Something shifted in me since the Loveshop… I found myself completing projects and tidying up my homespace more frequently then before. Just doing it!! In so many ways being loving to myself and taking care of my well-being. Thanks for the shift in my energy. Long-time friend…
Amelia S., Facial Rejuvenation
---
Healers Training / The Body and Beyond
Healing is but a phone call away! In great physical and emotional distress over symptoms that mimicked low blood pressure or anemia (dizziness, headache, weakness, drained, inability to concentrate and irritability), Elisa suggested that a valve of Euston in my colon might be malfunctioning. During our ten-minute phone conversation, Elisa gave me instructions to hold or rub specific locations on my arm and belly. At each spot, a feeling of release and relief took place. At the end of these short ten minutes, I not only recovered completely, but felt better than I had in months. I had greater vitality and mental clarity, and I felt a sense of joy and happiness. Here was a case of "Feeling is believing."
Thanks to Elisa's in-depth knowledge of the human body and her compassionate guidance, this experience was, for me, an example of our wondrous ability to heal ourselves. With much gratitude,
Luisa de C., reflexologist, Qigong teacher
---
The focus helped me, a holistic nurse, to experience the "being and doing" of accessing, by exchanging, communicating, relating, choosing, perceiving, feeling and knowing, all from a different perspective.
As a "wounded healer," it enhanced for me the opportunity to let go of the need to control and manipulate, shift into the mode of being fully present, be authentically myself — seeking to explore and trusting that the knowledge inherent in the situation would emerge.
Joan L., nurse
---
I love it! It has fast, profound affects on me. I make learning shifts every week."
Joy M-L, physical therapist
---
Just as a watched pot never boils, it took me close to a year to bring to consciousness, all the many subtle and concrete things I have learned from Elisa and my fellow classmates during our weekly classes. Our sessions together have broached just about every aspect of human life. Every realm of our existence has been touched upon in one manner or another: physical, emotional, mental and spiritual; personal, familial, societal and cultural in the past and present tense, preparing us for a better future. The techniques have been diverse; sometimes fun, other times difficult, but always effective and revealing. Yes, I realize that there is still much more to learn but I now have a sense of measurement of how far I've come. I so greatly appreciate the wealth of knowledge and experience that Elisa imparts with wisdom, patience and humor. I extend to Elisa my infinite thanks.
Luisa de C., reflexologist, Qigong teacher
---
Thriving Planet and the Thriving Planet World Tour
The Meeting (Catskill Mountains) A four-day planetary Godwork gathering. "The experience of a lifetime — even beyond birthing two children!!!!"
Johanna H., mother, musician, composer, teacher
---
Laboratory of Life, Thriving Planet, Tree Love, Melbourne, Australia
These have been the most amazing days! I've been working with energy for quite a few years now, but I've never experienced anything like what we did today! I just love what Elisa is teaching me! Elisa's work is inspiring, exciting, healing and potent! There are still upcoming workshop opportunities if you feel drawn to this amazing light work. If you're wanting to gain incredible inner awareness, inner knowing and energy mastery, which you can then apply to your external world, come and join us. Having experienced Elisa's incredible energy, knowledge, wisdom and presence, I can say with complete confidence that you won't be disappointed!!
With so much love to this Divine Being!! How can you possibly adequately describe Elisa Novick's work? Uplifting, inspiring, energizing and exciting, whilst healing and nurturing at the same time. It's incredibly potent to become part of something so much larger than yourself and so much larger in oneself at the same time!
Today's work was so amazing! I love the group work, the way we come together and create something ab-soul-utely incredible. The work on and with self, just so incredibly expansive ~ life changing!
It really has been an incredible time! It's been such an honour to share the experience. I am so grateful to Elisa for the amazing gifts she has and her incredible generosity in sharing them. An ab-soul-ute honour and pleasure to work with you both. In so much Gratitude, thank you Elisa.
Louise S., teacher, My Sacred Space
---
Laboratory of Life, Thriving Planet, Tree Love, Perth, Australia
During this workshop with Elisa Novick I learnt to tune into myself and the space around me and became aware of how I felt relative to that space, a person or a group. With this awareness, I was then able to move until I felt good being in that space, with the person or in the group. I've learnt I can effect change in any situation by finding the place inside myself which feels good. Powerful stuff!
I've moved into a new place and befriended an amazing jarrah tree. It is helping me so much, my heart is continually opening with its presence. This is since your workshop and I am opening more and more to the trees and am able to feel their unconditional love pouring forth.
Amber H.
---
Tree Love, Maastricht, Netherlands, our discovery, a beautiful aspen
Great to experience this again, through the pictures! I remember discovering this place on our walk. It's a confluence of five or six streets and, although no rigorous geometrical or symmetrical pattern is apparent, I just knew long before I looked on a map that the tree stands, energetically, at the very center of the whole configuration. She/he — in fact just a beautiful union of both feminine and masculine frequencies — is working as a center, like a hub of a wheel, connecting and radiating at the same time, holding all in balance and flow. Not usually a "tree-hugger" myself, but I just couldn't resist the urge to physically embrace and merge with this vibration of unconditional love and equanimity that feels "home" to me.
Adriana M., architect
---
Laboratory of Life / Planet Healing, Planet
I attended the Laboratory of Life workshop in Kuala Lumpur in 2013. It took a mastery of experience to facilitate the way Elisa did. Within minutes our group members, many whom didn't know each other before, could comfortably work on our personal patterns (mental and emotional), also putting them in the larger perspective of societal collective consciousness. It's amazing how effortless and relaxed Elisa was in helping the group witness some of our subconscious automatic reactions coming from age-old fear. Because it was done in such a way, for me, it made releasing of unnecessary patterns smoother. Thank you for such a compassionate and caring experience.
Kris R., Kuala Lumpur, Malaysia
---
Thriving Planet and Tree Love, Singapore
Elisa's process of becoming attuned to energy by moving space is at once eye-opening, exciting and marvelous. In this day-long workshop, I realized the gifts I already had and became aware of old energies from past life trauma that were still present in my space. The work also extended to a planetary level. I became aware of my relationship with the planet and was able to bring healing to this relationship.
Elisa's wisdom, acute intention and kindness carries through in her work. This is a workshop that anyone and everyone could benefit from.
Kavita D., French teacher
---
Laboratory of Life and Tree Love, Melbourne, Australia
Thank you Elisa Novick for your insight, wisdom and loving presence. It has been a very interesting past few days with new experiences, connections of the purest kind. Thank you Louise for hosting these workshops and bringing amazing people together, so happy our paths crossed and grateful for your insight and support, always.
Rhianne P., counselor
---
Laboratory of Life, Thriving Planet, and Tree Love, Perth, Australia
The techniques provided at the Thriving Planet Workshop are simple and highly accessible tools for healing ourselves, others and our planet. And don't be mistaken, these are powerful techniques that provide lasting change in our lives! The beauty is, once you learn these techniques, you no longer have to give your power away or pay others to heal yourself and the relationships in your life. You don't need anything but yourself and a few moments of quiet time! These can be learnt and practiced by anyone on this planet, regardless of their spiritual development or natural 'gifts'.
Elisa's work is incredibly self-empowering, heart centred and quite playful! The workshop is set in a natural environment. You can gift yourself a day in nature and fresh air being mindful, present and learning to connect and communicate with our ancient and wise ancestors from the plant and animal kingdoms, in particular Earth's beautiful trees. This work is truly leading us towards a thriving planet once more, and I hope to see this continue to grow around the world, in both the number of trees and the human family!
Julia McKeowen
---
(After the Tsunami)
We arrived at Elisa's workshop ready to begin our work. I had been grieving and feeling heavy ever since December 26th, when the Indian Tsunami hit, and wiped out so many. I had donated money but I still felt there was more work to be done. I had feelings about going to India to help in the relief effort but my children were too young and being a single parent, it wasn't an option for me. I felt, strongly, that I could do my work here, in the Berkshires, with Elisa's guidance. I know what we
did had an impact.
We were divided into two groups. One group represented the souls of the people that were washed away in the Tsunami. The other group represented the survivors. We included, in the respective groups, the land that had been damaged, as well. We faced each other and honored one another. It sounds very simple, and it was, however it was also very profound. I felt like I was able to bridge the gaps between the living and the dead. I felt as though messages had been delivered, through me. I felt I had been able to grieve fully and purposefully. And, through my grief, others had been allowed access, on both sides. I felt a deep connection to the land and a sense of gratitude for having honored what it had experienced. It was a wonderful transformative experience for me and I believe for all the victims as well.
I left with a glow, and lightness that came from fully honoring not only the victims, but myself and the work I did, as well. I knew that I had transformed the angst, fear and sadness I had arrived with into pure light that was able to assist the earth and its people, wherever they were, on a deep spiritual and cellular level. It was perhaps the best God-work I had ever taken part in.
Claudia L., dancer, model, real estate agent
---
As a witness, I felt good to "hold the space" for the victims of the tsunami, both alive and dead. I was most moved by the sharing at the end, the incredible experiences the "victims" had, living through the various levels of existence beyond the earthly plane, and really experiencing and going through the pain of passing on. After the weekend, I shared the experience with others and felt good to be part of consciousness raising.
Cindy D.
---
Thriving Planet and Accessing the Inner Master, Singapore
I feel very wonderful and clear headed after attending the first session. I feel very connected to mother nature and the trees, eager to establish more. I am eager to learn more Elisa.
Rachel C., dog whisperer
---
Thriving Planet World Tour, Amsterdam
Elisa is a close friend, a mentor and a compassionate co-creator. To me, at a deep level, she has always been part of my spiritual family. Having worked with her in person, I came to experience her loving presence and precise mastery. She has assisted me in my own transforming and awakening process in my own journey towards a more authentic, aligned and free version of myself, as she has done that with many souls for more than 30 years of her life, honoring the uniqueness of each individual as well as the oneness of all.
I was also part of the team that put together the European Thriving Planet World Tour last year, with workshops in France, The Netherlands, Belgium and Great Britain. Now Elisa has moved on to Asia and the Thriving Planet World Tour has reached the 10th country now — Australia. Feel the energy, see if it speaks to you, and please tell anyone you know, in Australia or within reach, who might be interested in or in need of a really special break-through, uplifting, enlightening and healing experience.
Blessings to all,
Adriana Miclescu, Amsterdam, architect, healer
---
Laboratory of Life, Thriving Planet, Tree Love, St. Vallerin, France, Brussels, Belgium, Rhinebeck, N.Y., Giessen, Germany
Thriving Planet workshop with Elisa Novick. Creating new patterns from the individual to the collective / celestial. Working communicating with constellation series and the trees. Each moment was cellular, a revelation! Elisa specializes in working with trees. She is stunning, humble, masterful, a true gift to us all. Just WOW and so grateful. Much thanks and love to you Elisa and the group. I absolutely recommend working with her. Such deep, shifting, profound work.
Kristine P., vintner
---
Thriving Planet, Singapore
I am filled with love, wholeness and joy after this workshop! This workshop was simply breathtaking. Literally Elisa is the most intuitive, sensitive and kindest healer/facilitator I've come across. Encouraging us throughout the session, she guided us deep into ourselves and into the rest of the Worlds. I felt connection (not attachment) with the rest of the wonderful participants too. It takes someone as wise and experienced as Elisa to be doing what she is doing. I received new insights which might not come easily to me, if I were to do this alone. I'm filled with love, wholeness and joy after this workshop! I strongly recommend any light seekers etc. to experience this workshop. Love you all~!
Ayuri A.
---
Thriving Planet and Tree Love, Perth, Australia:
My perception of a 'tree' changed after meeting 'Boab.' When Boab mentioned to Elisa, reassuring about a personal situation of mine, I was simply blown away. I later explained it to Elisa and I said, how could Boab possibly know about me? (I have only met Boab twice and her original home was up north. (Boab is about 750 years old, possibly born around 1270 AD). I will never again think that trees are just 'Trees.' I hold a special place for you in my heart 'Boab'.
---
Article feedback:
Wow! Powerful article. Thank you so much Elisa for your willingness to pioneer this way of giving to all the sentient beings of our planet. Your efforts are allowing greater numbers to come together and to share our spirits, energies, wisdom and grace. It is a truly special and very touching gift that you give us with your dedication to this work. You inspire all of us to look and listen to our planet with new eyes and ears. This is a profound teaching that we must all absorb into ourselves and then reflect on what is ours to do. I bless you and our glorious tree souls for your patience. Namaste.
Catherine S.
---
Feedback to my post concerning the negative consequences of ayahuasca use:
I have no personal history with ayahuasca nor an informed opinion about its use. What I want to contribute here is that Elisa Novick has my complete respect and trust. If she says it, I take it as wisdom from someone who knows the real deal. Hers is only one opinion and no one opinion holds the full truth. But knowing her as well as I do, and having travelled the pathways of consciousness with her many times, I will take her words to heart.
I have known Elisa Novick many years through our work together at Bay State prison. I highly respect her understanding of consciousness beyond the ordinary. She understand these dimensions very well.
Dan B.C., family and systemic constellation facilitator, author
---
Feedback to Elisa's photo illustrating use of Earth Balls as proxies:
It's so great to see EarthBalls everywhere being utilized in new and wonderful ways! Thank you Elisa for all your powerful work towards creating a healthier planet for all beings!
Eric J.M., EarthBalls
---
Laboratory of Life and Tree Love, Melbourne, Australia
So grateful to Elisa for giving us such a powerful opportunity to connect more deeply with universal energy.
It was a privilege to be able to share space with a group of strong, compassionate and loving women. In a few short hours, we learned so much about our taking back our own power, sharing our energy with the earth, learning about our personal boundaries and so much more. I walked away feeling far more energised, grounded and connected that I have in a long time and am very much looking forward to attending the next session. Thank you!
Melinda V.
---
Laboratory of Life, Singapore
Dear Elisa, thank you for the wonderful session. Feels like opening up a gift not knowing what fresh excitement and possibilities could be unravelled. Thank for this gift and I feel this is just the begining many things to and it was a great honor to be in this space.
Namaste,
Adam F., Kundalini Yoga teacher
---
Laboratory of Life, Melbourne
Gratitude to the sisters I had the pleasure of sharing space with yesterday. It's been a while that I have felt this grounded, solid and present. Thank you! Learning to recognise when you 'leave' and give your power over, and the how to be your individual self is so self-empowering. If your thinking about going, go!
Elizabeth P.
---
Laboratory of Life, Kuala Lumpur, Malaysia
Elisa is a great healer who guides her workshops with mastery and grace. I attended several of her workshops in 2013 and have gained greater awareness and access to my personal power since then. I was impressed by the simplicity and depth of the Laboratory of Life process and spatial work we experienced. The opened-ended nature of the work was profound and I could feel powerful shifts that have reverberated beyond the immediate participants into the wider healing of the world. Her insights and sharing on her work with trees has also been eye opening and have raised my awareness of the different dimensions of the world we live in. I recommend her workshops to anyone who is interested in experiencing healing and insight for themselves and the planet.
Nadine V., life coach
---
Laboratory of Life, Singapore
Writing feedback of something where feelings are the key part is not an easy task for me. I have learned to be highly functional in modern society but it does not hide the fact that my brain does not work in the traditional way. I am very used to see people call me antisocial and part of me also recognizes that as I get totally exhausted by big crowds. For me telephone is a device not to answer to and worst thing for me for a weekend would be to be invited to some party I could not politely answer that I have something better to do like taking a long bath or reading a new book… but I still do not want to fit myself in defined borders of people having Asperger-syndrome or just being nerdy INTJ based on Myers-Briggs as things are never so black and white. I do manage to function relatively well in this world but please do not call me or ask me to feel bad if i have not contacted you for a week or a month or a year or a decade… learning about having Asperger has however been kind of good as somehow it feels better that my weirdness has a name and it is not just me. My brain just works in a different way.
The Laboratory of Life workshop was a revelation: I learned to think beyond the weird borders my brain has built and to approach contacting other beings (both human and other) in a new, open way. I did not need to overthink about small talk but just to be open and also open myself to the energy of others and that was beautiful: no words needed when our wonderful team worked to approach others in many dimensional levels. I myself still felt difficulties in putting things in words but also my unique talent of seeing energies in colors was so openly understood and appreciated that i myself felt that this definitely was a place to be now.
Virpi V., Singapore
---
Mexico Meeting
I had the most wondrous time; a dream come true, to live in spiritual community, with people I love, all working/playing in the spiritual realms 24/7, and taking tender care of each other, while having fun in a gorgeous place, getting glorious massages, playing and functioning spiritually with my Mayan shaman friend, Daniél, uplifting the planet. Today I hear the sound of the waves in every breath, in every car that goes by. The sunrises at the beach are imprinted in my soul, the sweet smiles of the people, the joy of communicating in another language, meeting loving people, ancient recognition…
Elisa Novick, healer, minister, facilitator
---
Laboratory of Life, Singapore and Thriving Planet, Perth, Australia
Learnt several new ways to address challenges that I previously thought were insurmountable. Love adding tools to better relationships and handle potentially stuck situations. Pleasantly surprised to discover the ability to sense subtle differences in relationship space. Loved the unexpected insights that came up when we did the planet Earth exercise. Thank you!
Alexis K., Singapore and Perth, Australia
---
Mexico Meeting
Encapsulated underneath one of the largest and most perfect sundog I have witnessed, we bobbed in the seas of emotion, intellect, and energy. Our consciousness opened channels to conduct experiences that expanded our own working model to include the Earth as the central recipient and informant for healing and balancing. Our presence soared through time, space, origin, faith, culture, myth, and macro and micro universes to create, retrain, and resonate with the frequency that penetrated most with the least amount of attenuation. Remembering that the echo of the psyche and existence was fast approaching and long gone: in the center we found ourselves. The more lenses, the higher the resolution. I was finally able to recognize how to choreograph my awareness and action effectively, so that it was useful and unseen to that which mattered most.
Christina C., pilot
---
Thriving Planet and Tree Love, Singapore
It is great to be able to connect to our Planet Earth with a child's heart, to be grounded and to realise our life purpose. Experience of our consciousness expansion is fruitful and precious.
Georgina F.
---
Thriving Planet and Tree Love, Melbourne, Australia
Thanks Elisa for giving us an opportunity to be a part of this workshop. I wanted to take a few days to sit with the energy before sharing my experience.
Though the workshop was run for only a couple of hours, it's made a deep and profound impact. The workshop creates an acute awareness around what energy you are bringing along with you into your everyday life, friendships, work place, clients, relationships etc.,
Since I attended the workshop, I have constantly consciously dropped all my baggage, which has made my world a better place to live in, being in power a normal way of being, a better and stronger connection with the universal energy, greater healing to self as well as the planetary system.
I am glad I did this workshop. I will recommend this to all fellow energy workers.
A. Lakshmi
---
Laboratory of Life, Singapore
One of the most amazing things I have learnt today is how to tune in to the Self and the space around me. The techniques Elisa showed were simple but very powerful! I noticed how a simple shift in our positioning makes a huge difference in the energy within and around us and how it can help us to learn and tune deeper into ourselves. Most things we resist are triggers, focusing on such triggers and working on it to expand ourselves would be a wiser choice than running away from it. Elisa showed us how tuning into our own energy could awaken us, bring awareness and shine like the stars that we truly are!!!
Aneesh K.
---
Mexico Meeting
I awakened this morning feeling bathed once again the the energy that we all shared in Mexico.
I can still feel the power of the sea. The potency of working while awake and asleep, washing and cleansing as we relaxed in the day and while we dreamed in the night; multi-tasking of the best kind. For the first time ever I have photographed the sunrise and I keep looking at the images. They carry me back there again and again… yeah….
I am thinking of the opening to the sky from my cabaña bathroom, opening to the full moon and all the changing movement of clouds and the light, the palms leaves swaying in the foreground. Thank you Elisa for arranging our time during the full moon.
I wish I could be with you all in person tonight. I would be great to see, touch all who will be there. I certainly will be holding the light, joining you in spirit.
I've been doing spiritual work for quite some time now and the joyous and powerful work we did in Mexico has taken me to a higher level than ever before. Especially amazing, was the work we did about my mother, who died one year ago. During the workshop I felt sad and could feel my mother in my body in a visceral way (I felt like she was squeezed in my frame). After the group work I felt light, happy and my mother was beside me, smiling!!! She remains there today, one month after the retreat…we are both still smiling.
I have opened up to another layer in a tremendous and powerful way. Living and breathing with rhythm of the ocean helped the changes happen.
Niki B., photographer
---
Tree Love, Melbourne
I attended Elisa Novick's workshop on the weekend and I must say… Amazing!! Elisa brings extremely well crafted, high level energy works and healing potentials. I experienced and learnt energetic concepts that I had not encountered before, especially within the spatial energy works, and I could also see the depth and profundity of Elisa's works. Elisa also has the ability to ground her knowledge so that all may understand and so is truly insightful for the practicing energy worker/healer!.
A very big heart felt thank you to Louise for facilitating the event to bring Elisa from the United States to share her knowledge and experience with us and to Elisa for her love, wisdom, healing, dedication and sharing!!
David H., mystic trucker
---
Mexico Meeting
One of the amazing things for me about the Meeting in Mexico was the experience of how the personal issues are the group issues are the planetary issues. That experience, in itself, has been wonderfully motivating and healing.
I came home to find that some unusually difficult situations had surfaced while I was gone. The knowledge I acquired while at the meeting is exactly what I need to deal with them. What timing!
Johanna H., mother, musician, composer, teacher
---
Thriving Planet and Tree Love, Melbourne, Australia
I would like to say thank you so much to Elisa Novick for coming to Australia and sharing her energy work with us. If anybody is thinking about doing any of these workshops I would highly recommend them. The energy and connections that were felt last night were truly amazing, such a beautiful soul who can teach us so much about ourselves and the universe. A truly amazing experience.
Sharon W.
---
Facebook feedback, South Africa
Today I honour Elisa Novick. Elisa, you make me smile. I call you The Tree Lady. For a while I had been following you on Facebook. One day I had two consecutive posts about trees appear at the top of my newsfeed. And in the next moment a friend request from you making it a perfect three. Divinely timed.
I see in you a perfect male-female balance. I see in you so much devotion and dedication to grow, learn, share, give and to see and make our planet thrive! I see in you a sense of humour and an incredible smartness. And i see honest vulnerability and authenticity. I am so happy to be connected to you. Deep gratitude for you. I love you Elisa
Reena J.
---
First, I will tell you that I do not know why I chose to represent a survivor of The Tsunami. My best guess: I thought as an active participant I would have the most meaningful experience. But, truly, I don't know.
My "partner" who represented one that died in the tsunami, was pregnant and crying, and that may or may not have affected my response. I wanted very much to comfort her; to let her know that we (loved ones left behind) would be all right without her; that we loved her; and that we would always remember her. She was crying and seemed bereft, so I just wanted to love her and assure her that it was all right — we would be all right, she could be at peace and go on to the next life. And that I already loved her baby and that we would all continue to feel love for the child who was never born.
Over and over, these were my feelings — to reassure her that she was loved, would not be forgotten, and that we who survived would come together and find a way to go on living and find happiness again; she could go.
This is all that I remember. It was very powerful; it felt very real. Other than my memory of the experience, I am unaware of having gone anywhere with it. I was very surprised that all of the dead and all of the survivors had such different responses.
I trust you when you say that the souls who can use these pathways will do so. Knowing you, I am certain that whatever you do with this information will take place for the highest good of all concerned.
Much love,
Cynthia O., medical school administrator
---
Laboratory of Life, Thriving Planet, Tree Love, Melbourne, Australia
This will be amazing. The work is very unique. I can't wait to come. So happy it's worked out on a day that I can make it!
Terry C., plumber
---
Laboratory of Life, Bali, Indonesia
Lots of love for your welcome home Elisa  — you have worked, shared, loved and healed so massively during your travels. Thank you for all that you are, do, have done and will do. Enjoy your blissful home coming and a moment's respite.
Fiona T.W., caterer, midwife
---
Ministerial Services
I truly loved your beautiful wedding service. Usually I am bored during weddings and can't wait for the reception dinner. This time, I knew that something real was happening and it was riveting! Gorgeous. Thank you so much.
Guest
---
Elisa was the minister at a wedding I attended. She performed the ceremony using the most beautifully chosen words and with a deep and compassionate rapport with the young bride and groom. Her exquisite words embraced all and every spiritual universe and human being in our midst. It was a universal and all-encompassing service which she conducted very beautifully.
Tish H., teacher, director
---
Thank you so much for all of your help in preparing us for the ceremony, and for holding the space so beautifully as you officiated the ceremony; also in being willing to accommodate us at such the last minute!!! Our heartfelt thanks.
Rosa and Bruce
---
We want to thank you for bringing such beauty, tenderness, and light to our wedding ceremony. When we first decided to get married in Massachusetts because it's the only state that would recognize us as a couple, we were nervous. We were hoping to find someone that not only could perform the ceremony but also embrace us as a unified couple. Meeting with you transformed our anxiety into positive energy toward our ceremony and allowing ourselves to get giddy with the moment.
Your guidance opened up our hearts and cleared our path so that our journey continues in a lighted way. You were very respectful of our wishes and beliefs and incorporated them so beautifully into the ceremony. The words and tone resonate with us and nurture our relationship. Although our family and friends were physically absent, we were so entirely filled with support and joy. A most perfect experience… one that will continue to remind us of how special the moment was and how fortunate we were to have you be a part of this new beginning in our lives.
With Love and Deep Appreciation,
Lisé and Leslie
---
This letter…confirms why it is that we love you and appreciate working with you so very much. John and I and this little family of ours have all been, it seems, going through quite an intense period of trying to stay above water… Just a few weeks ago, when things were particularly challenging, we took a moment and and reminded each other of our wedding vows. It was a moment of much needed reflection — a passage into our hearts through words which we believed and intend to live by for the rest of our lives together. I had some time then to think about your role in our lives Elisa, in terms of our relationship with spirituality as it evolves, not so much intentionally but more so organically, through the love within us towards each other and our children.
I want to acknowledge that one of the most valuable gifts we have received from you as our "minister", is that you have allowed us a freedom to accept spirituality into our lives without the necessity of determining our faith. Through your loving guidance we have been allowed to believe in spirit within us, spirit all around us, spirit in nature, in all which is explained and even that which is not, spirit in our knowing and in our unknowing, in our questions as much as in our answers. It seems vast. I know, but when you come from such an unspecific background of religious example as ours (anthroposophy can be so many different things to so many different people) having a person with your knowledge of faith supporting us in our moments of spiritual intention has really been a unique and deeply valuable experience.
I wanted to express something of what I have felt and take a moment to say thank you.
Bettina M., dancer, teacher
(Elisa performed our marriage and baby blessings for our two children)