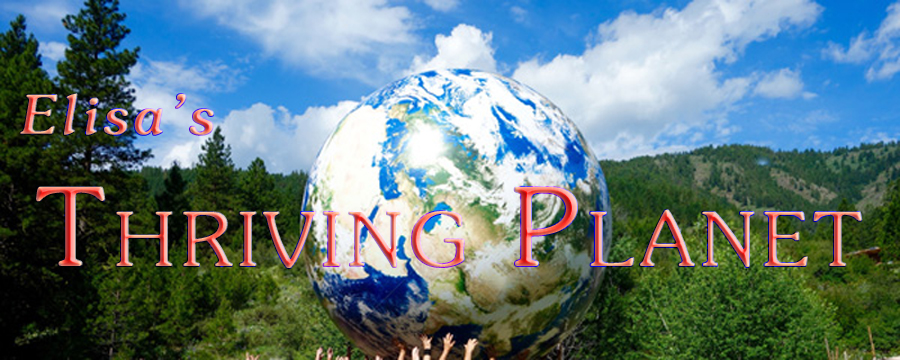 Thriving Planet Sessions
Thriving Planet sessions for individuals and couples are available in person if you are nearby (upstate New York or the Berkshire Hills of Massachusetts) or via video calls or telephone.
Contact Elisa if interested in scheduling a session or arranging or attending a workshop during this time.
Dear friends,
The Thriving Planet World Tour is on hold as I take time to write. (See more in the next column.)
I am also in the process of updating this website. Kindly bear with me if sections you've been used to seeing are not here or in process. I'm also starting a new Facebook page called Tree Love: Heart of the Forest.  
My love and gratitude to all,
Elisa
Upcoming Workshops
Tree Love / Thriving Planet
Workshop in the Redwoods
Sonoma County, California
June 22-23, 2019
With sadness, this workshop was cancelled due to wildfires in the area, and now in October, they are again burning. Kindly send your love and prayers for all involved — the people and all in the natural world, as well as to all on the planet whose lives have been affected by the impact of climate change. 
Recent Workshops
The Thriving Planet World Tour has been underway for five years. I've now been in over 85 locations in 18 countries, some several times, including France, The Netherlands, Belgium, Germany, Switzerland, England, Spain, Mexico, Romania, the Omega Institute and the Pacific Northwest in the United States, Canada, Bali and Java in Indonesia, Malaysia, Thailand, Singapore, Australia, New Zealand and Japan.
After five years of travel to about 85 locations in 18 countries on the Thriving Planet World Tour, I am hunkering down in New York State to write the Tree Love books. I am still holding client sessions in person and on Skype, Zoom, etc., and am available for facilitating workshops and speaking anywhere in the world if invited, but am not actively offering new workshops as I enter into this new phase of focusing on writing.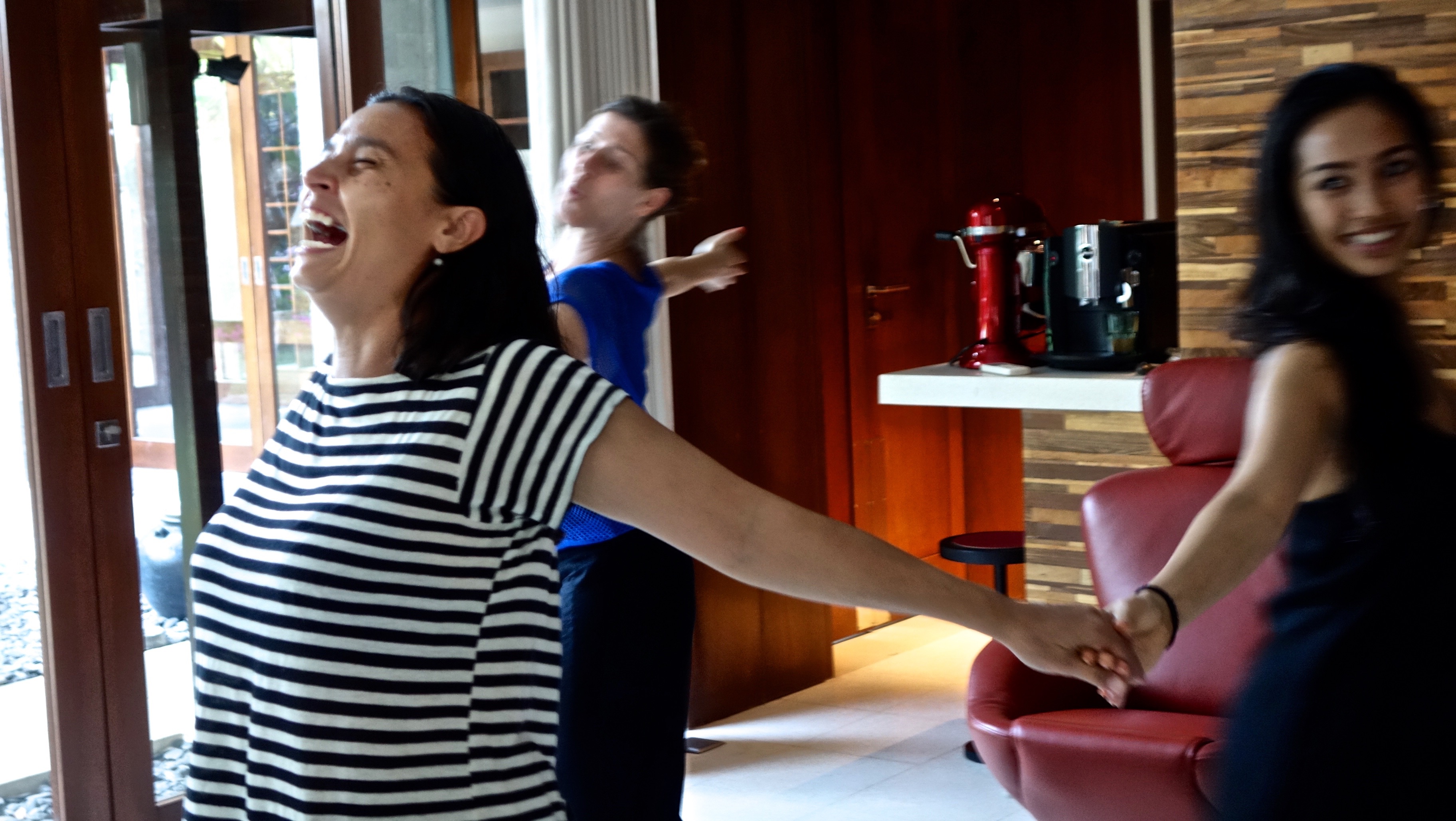 Elisa is a great healer who guides her workshops with mastery and grace.
I came to experience Elisa's loving presence and precise mastery. She has assisted me in my own transforming and awakening process in my journey towards a more authentic, aligned and free version of myself, as she has done that with many souls for more than 35 years of her life, honoring the uniqueness of each individual as well as the oneness of all.
I was deeply touched by your Tree Love: Heart of the Forest workshop yesterday. There is something inside me… some kind of unfathomable joy that has started to grow in me as a result of being with the trees. A deep longing has surfaced for communication with these beings whose work is on the very deepest level imaginable. 
There is a sense of starting something that the world has been waiting for humans to initiate, to bring about, with our joint efforts, the healing of the planet.
Elisa's healing process is clear, aligned with Spirit, and extremely powerful. The time I spent in the Laboratory of Life workshop was amazing! Elisa made us feel safe and seen. And, she used a constellation style process that went far beyond just family systems, but also touched upon the devic realm and the Divine.
I felt transported through time, aware of places in time/space that had long since passed but which felt immediate and present in the room. It was powerful, liberating and truly magical! Elisa is one of the best facilitators I have ever experienced..
Elisa's pursuit of the highest good in relationship to life, the planet, to our fellow beings, is a real joy to be a part of. She is creative, tenacious, joyful, and devoted. Be prepared to dig deep and fly high!
Her exquisite words embraced all and every spiritual universe and human being in our midst. It was a universal and all-encompassing wedding service which she conducted very beautifully.
The Laboratory of Life is the spiritual work that lights me up the brightest at this time. I feel as if I am doing what I came to do, realizing a part of my purpose on Earth.
My own personal transformation is being achieved at warp speed, blocks from my true being are removed layer by layer. I gain insights and subtle but profound learnings for my life. My favorite part of the Labwork is when the group intention and energies create energetic geometric forms that build a matrix for new patterns of consciousness on Planet Earth.
Awesome in the very best sense of the word. Elisa Novick is a force of Nature! She brings a clarity and dimension of spirituality that enables people to resolve issues within her workshops that would take years in conventional therapy, if ever.
…This is a woman who knows her way around the dimensions of life like we know our way to the grocery store. If you find yourself burdened mentally, emotionally or spiritually, Elisa Novick can help…  
I have experienced you as an amazing balance of love, integrity, and power.