Location: Le Pinacle, Saint-Vallerin
This beautiful manor house, located in the wine country of Burgundy also has a lovely park so we can work indoors and also outside with the trees.
Schedule: We begin after dinner (dinner begins at 19:00 (7:00 p.m.) on Friday, April 26, and end about 17:00 (5:00 p.m.) on Sunday, April 28. Meals are available from Friday dinner through Sunday lunch and we will have a tea break in the afternoon each day.
Language: The workshop will be conducted in English. There will be French-English speakers available if you need assistance with any unusual terminology.
Contact:
Barbara Marcus
Home: 011-33-9817-55520
Cell:  011-33-665 678 718
E-mail:  marbar683@gmail.com
To register:
Send Elisa an e-mail with your contact information; name, e-mail, cell phone number or home phone if no cell phone.
Send payment for the workshop here (click on the Donate button for the Thriving Planet World Tour) to use PayPal or a credit card.
Contact Barbara Marcus (see information above) to let her know you are coming and with any questions.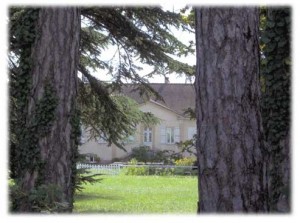 Costs:
Workshop:  If you cannot be there the entire time, contact Elisa for special arrangements.
Accommodations and meals: There are various rates and possible combinations as there are rooms and apartments available. You can contact Barbara to make arrangements and so she can tell the owner (Annette is very excited about us!) how many meals to prepare. For budgeting purposes, you can assume about €35/$45 per person per night which includes breakfast and €12/$16 per meal for lunch and dinner. You will be paying Le Pinacle separately for the accommodations and meals when we are there.

Cancellations:
Kindly register as soon as possible to secure your place in the workshop as Elisa's travel plans are contingent upon attendance. You can cancel with full refund until April 4 minus a  €30 fee. After April 4 the workshop fees are non-refundable.