Location:  The first part of the workshop will be held at The Rose (de Roos) and then we will go outside into Vondel Park.
Language:  The workshop will be conducted in English.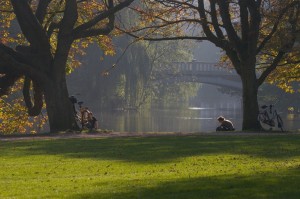 Contact:
Adriana Miclescu
Cell:  +31- (0) 62096 9022
amiclescu@yahoo.co.uk
To register:
Send Elisa an e-mail with your contact information; name, e-mail, cell phone number or home phone if no cell phone.
Send payment for the workshop here (click on the Donate button for the Thriving Planet World Tour) to use PayPal or a credit card.
Contact Adriana Miclescu (see information above) to let her know you are coming and with any questions.
Lunch: we can eat at the restaurant at The Rose together. Cost is about €12-15 per person.
Cancellations:
Kindly register as soon as possible to secure your place in the workshop as Elisa's travel plans are contingent upon attendance. You can cancel with full refund until March 27, then until April 12 with a €20 fee. After March 12 the fee is non-refundable.